Die Deutsche Börse AG ist eine Aktiengesellschaft mit Sitz in Frankfurt am Main. Kerngeschäft ist die Entwicklung und der Betrieb von Handelsplattformen, Teilnehmernetzwerken und Abwicklungssystemen für Börsen. Sie ist zudem Träger der öffentlich-rechtlichen Frankfurter Wertpapierbörse und mit ihren eigenen Aktien selbst im DAX gelistet.
Deutsche Börse AG
Postanschrift

60485 Frankfurt am Main
Deutschland
Geschäftsanschrift

Mergenthalerallee 61
65760 Eschborn
Deutschland
Telefon: +49-(0) 69-2 11-0
Fax: +49-(0) 69-2 11-1 20 05
E-Mail: info@deutsche-boerse.com
Hauptsitze, Repräsentanzen und Niederlassungen
Die Gruppe Deutsche Börse ist weltweit mit mehr als 20 Standorten vertreten.
Überblick über unsere Adressen und Lokationen
Weitere Kontaktinformationen finden Sie auf den Internetseiten der Terminbörse Eurex sowie von Clearstream.
Kundenhotlines
Übersicht unserer Kundenhotlines
Im Anhang finden Sie zusätzliche Informationen zu Ihrer Anreise.
Capital Markets Academy der Deutsche Börse AG
Die Capital Markets Academy bietet Ihnen Schulungen zu den zentralen Bereichen des Kapitalmarktes. Wir vermitteln Ihnen mit innovativen Lernmethoden und Technologien Know-how "aus dem Markt für den Markt".
Kontakt:
Capital Markets Academy der Deutsche Börse AG
Mergenthalerallee 61
65760 Eschborn
Tel.: +49 69 211 13767
Fax.: +49 69 211 13763

Trading Technologies International, Inc. (TT) is an independent software vendor that develops high-performancetrading software for professionals. Customers include international banks, brokers, hedge funds, proprietary traders and other trading institutions.
The company is headquartered in Chicago and has offices in New York, Stamford, Houston, São Paulo, London, Geneva, Frankfurt, Singapore, Hong Kong, Tokyo, Sydney and Pune, India.
Frankfurt
Goethestrasse 27
6th Floor
Frankfurt am Main 60313
Germany
P: +49 69 2972437 0
F: +49 69 2972437 9

"Simple IT solutions because trading is already hard enough"
Reach Us Here
---
Phone: +49 [0] 2041 77 23765
Skype: call | message | add contact
E-Mail: info@realtimetrading-global.com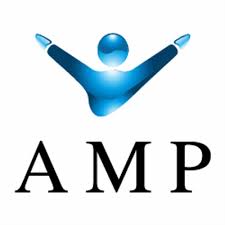 AMP is committed to creating open and accessible support for our customers. All the agents are trained to answer your questions about your account and all our available trading platforms. Our tech support and trade desk provide 24 hour assistance. In addition, below we have several help options available that provide quick and effective access to the information needed.
PHONE SUPPORT
Call Toll Free: (800) 560-1640 | Direct: (312) 893-6400.
If calling during off-work hours leave us a voicemail.
We will contact you as soon as we receive your message. Phone support is available 24 hour from Sunday 5:00 PM CST till Friday 5:00 PM CST.
OPEN A CASE
Need a quick answer? Simply fill out the request for support form. This form includes information that will help us route and track your inquiry for the highest level of service possible.
REMOTE SUPPORT
It is a technology that allows AMP technical representatives connect to a client's remote computer in a different location. We found that this type of service is the most effective in solving our clients technical inquiries.
LIVE CHAT
You can contact our support team for assistance through our Live Chat with just one click.
VIDEOS & GUIDES
We have a library of pre-recorded training videos designed to make your learning curve quick and enjoyable.
View the Video Library »
Entwickler von Optionsbewertungsmodellen auf höchstem Niveau

Vandermart-Solutions
Im Ried 1
A-6912 Hörbranz
Austria
Tel.: +43   (0)5573   82515

sales@vandermart-solutions.com
Sale: Advisor and Ordermodule
Comexar Engineering AG
Breitenstrasse 15
CH-8852 Altendorf
Schweiz
Tel. +41   (0)5545   10540
www.comexar.com

Brain & Business beschäftigt sich mit der noch jungen interdisziplinären Neurofinance Forschung. Die spannenden Erkenntnisse dieser Forschung sind mittlerweile in den Management- und Finanzkreisen der deutschen Wirtschaft angekommen. Der rational denkende und handelnde homo oeconomicus, auf dem die Wirtschaftstheorie basiert, ist dem eher realistischen Bild emotionaler und oft irrationaler Menschen gewichen. Neurofinance macht sich die neuesten neurowissenschaftlichen Methoden und Technologien zu Nutze, um das Verhalten der Menschen an den Finanzmärkten zu analysieren.

Kontakt
Roland Ullrich, CFA
Rossertstrasse 9
60323 Frankfurt
Telefon: 0049 (0) 69 2729 1808
FAX: 0049 (0) 69 2729 1809
Mobile: 0049 (0) 162 418 3561
mail: office@roland-ullrich.com
Die Alster Kontor Wagner GmbH ist Fördermitglied der Vereinigung Technischer Analysten Deutschlands e.V.
Die VTAD ist der autorisierte Landesverband des Weltverbandes IFTA (International Federation of Technical Analysts) und besteht aus neun Regionalgruppen.